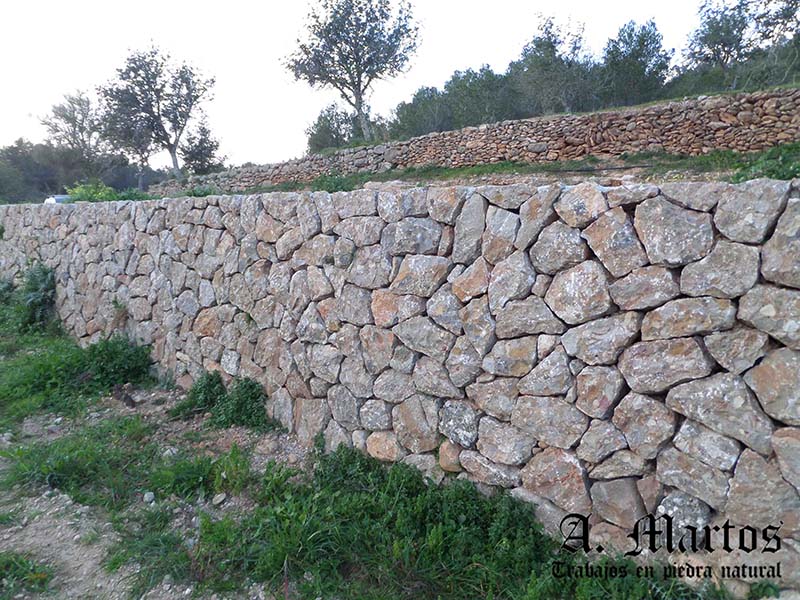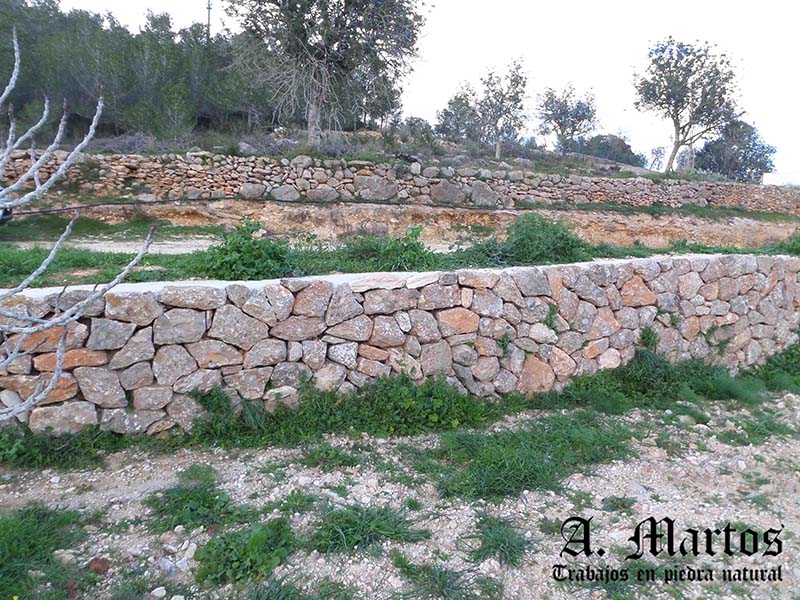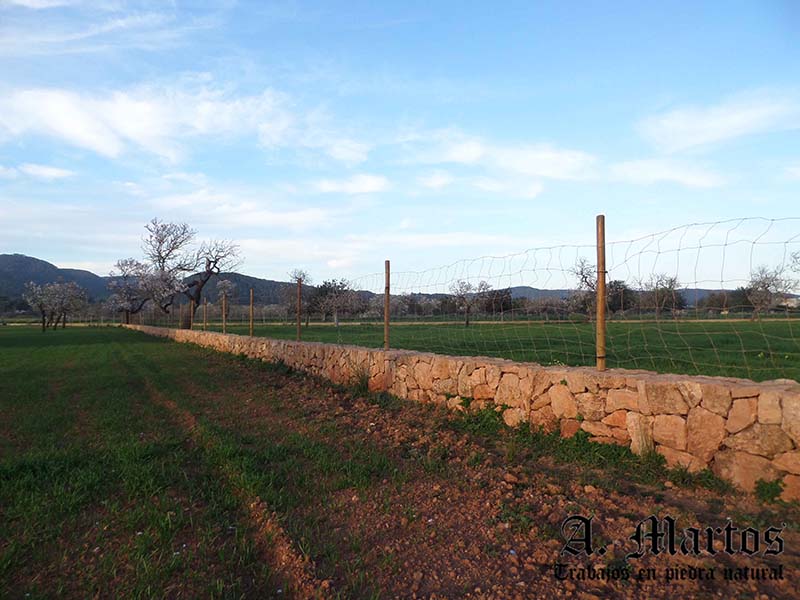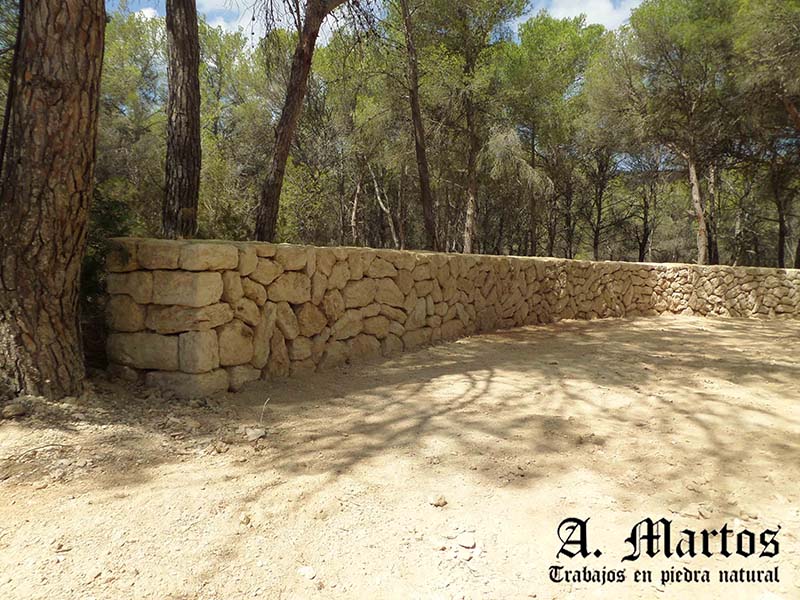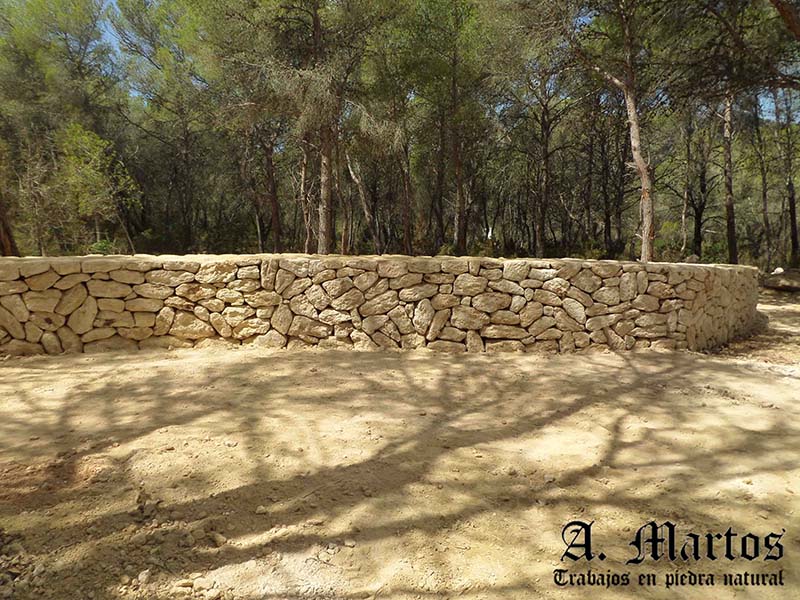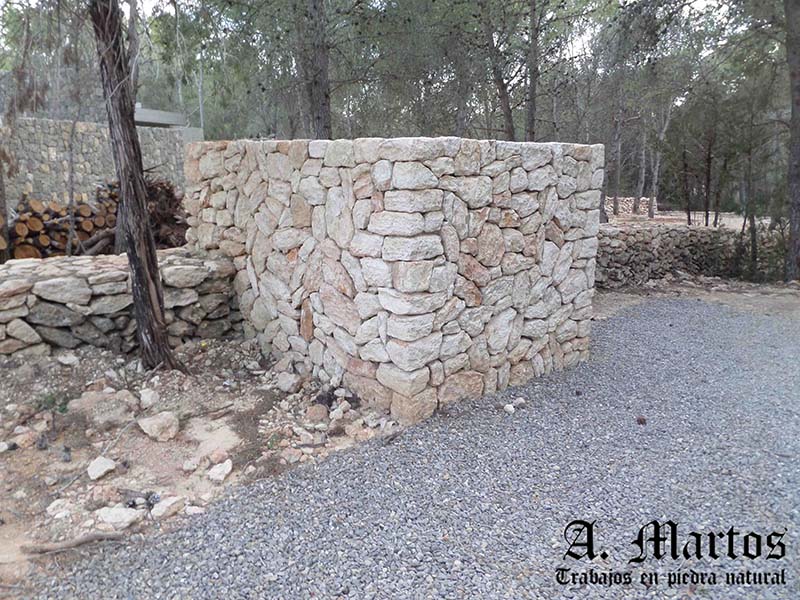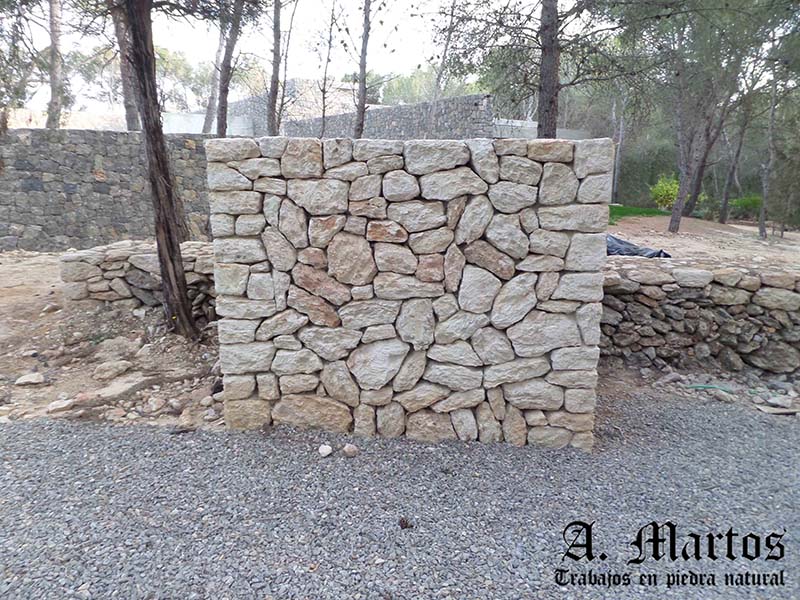 Picapedrero Ibiza – Dry stone
Dry stone walls that cover the island of Ibiza, are considered cultural heritage. Used in the construction of walls for many years and is based on leverage all stones cleaning the ground and then use them in the construction of the wall, this is dry and without any concrete or mortar. The longest and most large stones are used to face seen, medium-sized and small for filling.
These walls were made and are currently made to divide farms, crops, make terraces or well to decorate the environment.